Do I need a building survey?
In short, yes. Whether you a buying a home or an investment property, you are making a substantial purchase, assigning your money to a physical asset. In relative terms the cost of a survey is a fraction of the cost of the purchase price of a property. A survey provides you with the professional knowledge and experience of an RICS Chartered Practice and provides you with the information you need to make these substantial purchases.
What type of property survey do I need?
This will largely depend on the type, age and condition of the property. Your own personal requirements will obviously influence your decision. We offer a range of services including a Pre-Acquisition or Pre-Purchase Survey in addition to the standard RICS surveys.
---
RICS Full Building Survey, formerly known as a Structural Survey.
Providing a more comprehensive report, this type of survey comments on the construction, materials and condition of a property and will identify faults or potential problems with the fabric of the building. Where symptoms of faults are found we will seek to follow the trail of suspicion to identify the defect.
This type of report is suitable for all ages of property and is particularly relevant for older properties, those of non-standard construction or those which are exhibiting signs of potential problems.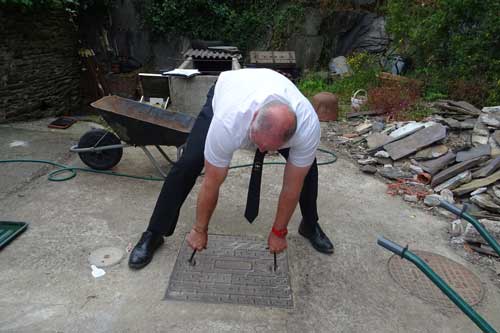 Grade Listed & Atypical Builds
We take a lot of pleasure in completing Grade Listed & Atypical Build inspections and the compiling of the report. There are vast arrays of listed buildings some of which are hundreds of years old and as young as only a few decades. Whatever the age we will be happy to discuss your requirements and provide you with a quotation.
How much does a survey cost?
This will depend on a number of factors and we quote each property on its own merits after viewing it online. We generally do not consider the sale price; rather the complexity of the building and number of buildings associated with the property and the estimated time needed to thoroughly inspect the property, consider the defects and issue a report.
Feel free to call or email us (providing the subject property's address) for a quote.
Although we cannot guarantee a reduction in sale price, most of our clients will use the findings of our report in negotiations with the vendor. You may find a reduction in overall price of the property above the cost of a survey. Even if the vendors are unwilling to adjust their price you are in a position to make a more informed decision as a result.
How do I book a survey?
Whichever means you choose, we will be happy to discuss your concerns and requirements. We can supply a guide (link) relating to typical fees for properties within the southwest. However, these prices are based upon national property data which has been averaged, when it comes to properties, Cornwall and Devon are far from average, these counties boast some stunning properties of various sizes, construction and shape, some of which include vast acres of land. Therefore, we reserve the right to adjust prices accordingly to provide you with a fair price for the building(s), whilst meeting our high standards and those set by the RICS.
If your property is online, we can provide you with a fair quote immediately by completing an online assessment whilst you are on the phone.
Once the fee is agreed and payment made, we will complete the rest, you can sit back and await your report, which will be published within 5 working days of the inspection.
How does the survey process work?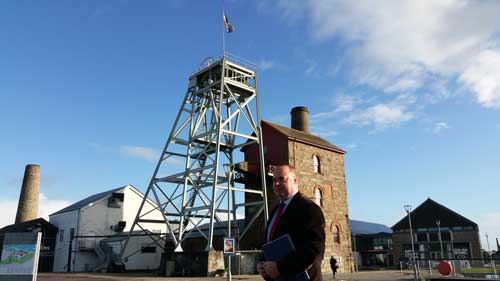 Once instructed. We will arrange access and update you when the inspection is confirmed. Following the inspection, we will provide you with an 'Initial Summary' email within 24-48 hours of the inspection. Your report will be issued within 5 working days following the inspection and sent by email. We offer an additional printing and posting service if required.
We understand you may have queries after receiving your report, you are of course welcome to call us and discuss the findings of the report.
Additional Relevant Services
Insurance Reinstatement Cost Valuation
When purchased alongside a survey we can offer this service at a reduced cost. This provides a rebuild cost of the property to inform you of the level of insurance you require. Please click here for the comprehensive description of this service.