What We Do
The Cornish Property Practice is an RICS Chartered independent family run business aiming to deliver a first class and honest service to their clients.
Each client has individual needs and each property is equally individual, therefore each service is tailored to each client. We understand that buying or selling a house can be a stressful time, with many questions about the property and its condition but we are here to help make it as stress free as possible.
All of our surveyors are RICS qualified and work under the high standards of the guidelines produced by RICS.
RICS WEBSITE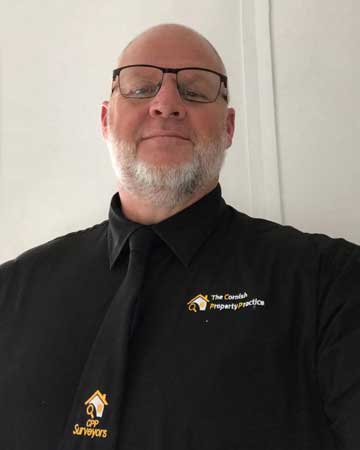 Having lived and worked in Cornwall and the southwest his whole life, Neil knows every corner, cove and hamlet within this spectacular County. At the start of his career Neil worked as a builder, this provided him with practical experience to understand the varying methods of construction and the associated defects. His knowledge and understanding of construction have been recognised with the award of Chartered Builder status by the CIOB. His fascination and desire of the built environment include working within large engineering projects, railway projects, planned maintenance surveyor at Carrick Council and latterly a Cornwall County Surveyor. As a RICS member, Neil began undertaking residential surveys which led to the launch of RICS accredited business, The Cornish Property Practice.
Our Office Team
The Cornish Property Practice is very much a family affair. Neil's wife and daughter perform the essential admin for the business and are frequently the first point of contact for our clients.
Can we help YOU? Call us to discuss your requirements